Contact Us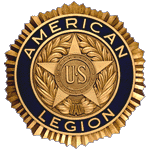 Post Commander Pat Valle would like to welcome you to Melvin Roads American Legion Post #1231.
Our post is located at:
200 Columbia Turnpike
East Greenbush, NY 12144 (map)
(518) 462-7006
MelvinRoads@nycap.rr.com
Our Legion Family

While originally organized to assist The American Legion, the Auxiliary has achieved its own unique identity while working side-by-side with the veterans who belong to The American Legion.

Sons of The American Legion members include males of all ages whose parents or grandparents served in the U.S. military and were eligible for American Legion membership.

American Legion Riders chapters are well known for their charitable work, which has raised hundreds of thousands of dollars for local children's hospitals, schools, veterans homes, severely wounded servicemembers and scholarships.